In the world of vaping, finding the perfect device that caters to your unique desires for flavor, customization, and satisfaction can be a challenge. But look no further; the GLA 2.0 is here to redefine your vaping experience. This comprehensive product overview will delve into the details of why the GLA 2.0 is the ideal choice for a richer, more satisfying vaping journey.

Three Voltage Settings: Personalization at Your Fingertips
The GLA 2.0 excels in providing you with control and customization over your vaping experience. Featuring three adjustable voltage settings - 2.0V, 2.4V, and 2.8V - this device empowers you to fine-tune your vape to perfection. Whether you desire a gentle, mellow draw or crave those voluminous, billowing clouds, the GLA 2.0 effortlessly adapts to your mood and preferences. It's the vaping device that truly understands your needs, delivering satisfaction with every inhale.
No More Burnt Hits: Flavor Preservation
Bid farewell to the dreaded experience of burnt hits with the GLA 2.0. This innovative device addresses this concern with a lower temperature profile that ensures your oils are never exposed to the risk of overheating. The result? A vaping experience that preserves the intricate flavors and aromas of your oils, providing you with a taste sensation that is second to none. For aficionados of live rosin and live resin, the GLA 2.0 is a revelation, as it keeps the essence of your oils intact.
Rapid Preheating Function: Instant Gratification
Impatience often accompanies the desire for a robust vaping experience, especially when you're yearning for those voluminous clouds. The GLA 2.0 features a 10-second preheat function that comes to your rescue in such moments. Regardless of the weather conditions, this function guarantees you swift and substantial cloud production. It's your dependable companion for ensuring a consistently satisfying vaping experience.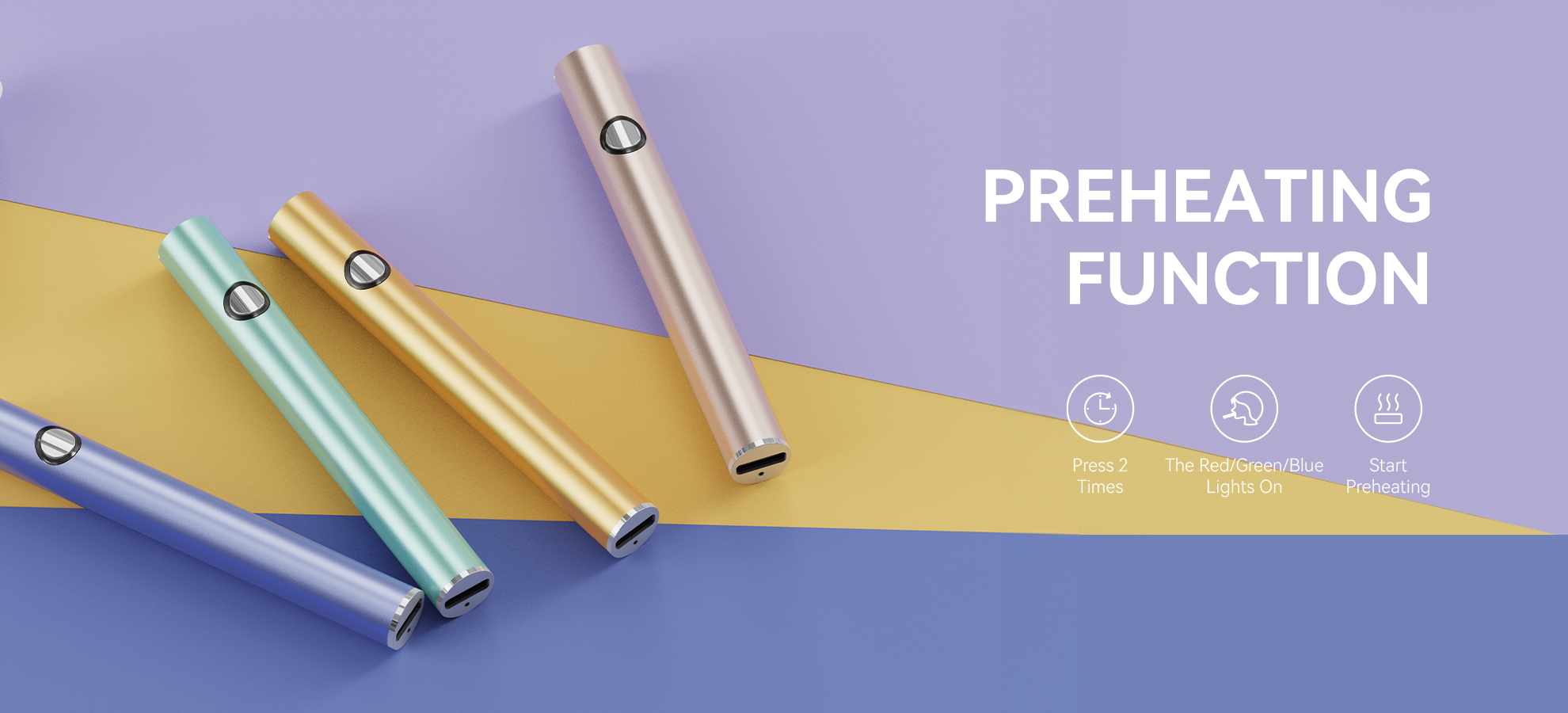 The GLA 2.0 is more than just a vape; it's a partner in your vaping journey. It adapts seamlessly to your evolving preferences, offering you the freedom to savor your ideal draw, whether it's subtle or intense. Say goodbye to burnt hits, as the GLA 2.0 diligently safeguards the integrity of your oils' flavors. And when impatience takes over, the rapid preheating function ensures you can immerse yourself in clouds in no time.
Embrace the GLA 2.0 and uncover a world where flavor, customization, and satisfaction merge seamlessly. It's not just about vaping; it's about an authentic journey into the realm of lower temperature and superior flavor.