BUDTANK, powered by Buddy, a world-renowned provider of top-quality vaping devices and solutions, has announced the launch of its latest product, Noah, a disposable vaporizer battery. With its powerful performance and user-friendly design, Noah is set to impress even the most discerning vapers.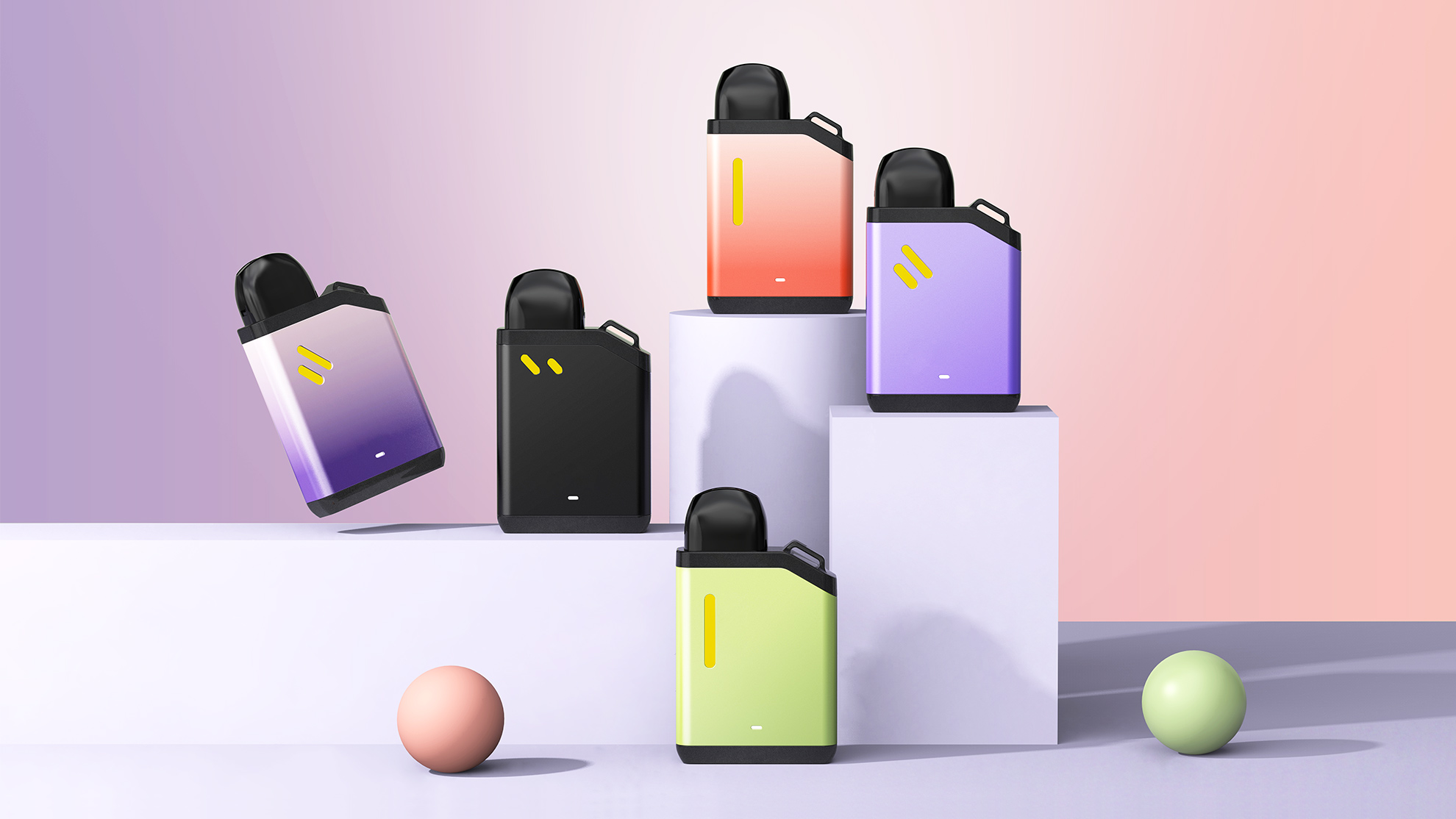 Double Independent Airway Design, Superior Product Performance
A new level of vaping experience is offered by Noah, a potent and practical disposable vaping device. The improved double independent airway system of Noah is one of its primary characteristics. This design sets the product apart from other disposable vaping devices on the market by guaranteeing a smoother and more reliable vaping experience. It produces a greater cloud of vapor and a gratifying hit each time thanks to the evenly distributed airflow, which will amaze cloud chasers.
Noah also has cutting-edge anti-clogging technology that allows users to enjoy uninterrupted vaping sessions without the frustration of constantly having to clean their devices. This feature ensures that users can get the most out of their vaping experience, without any interruptions or distractions.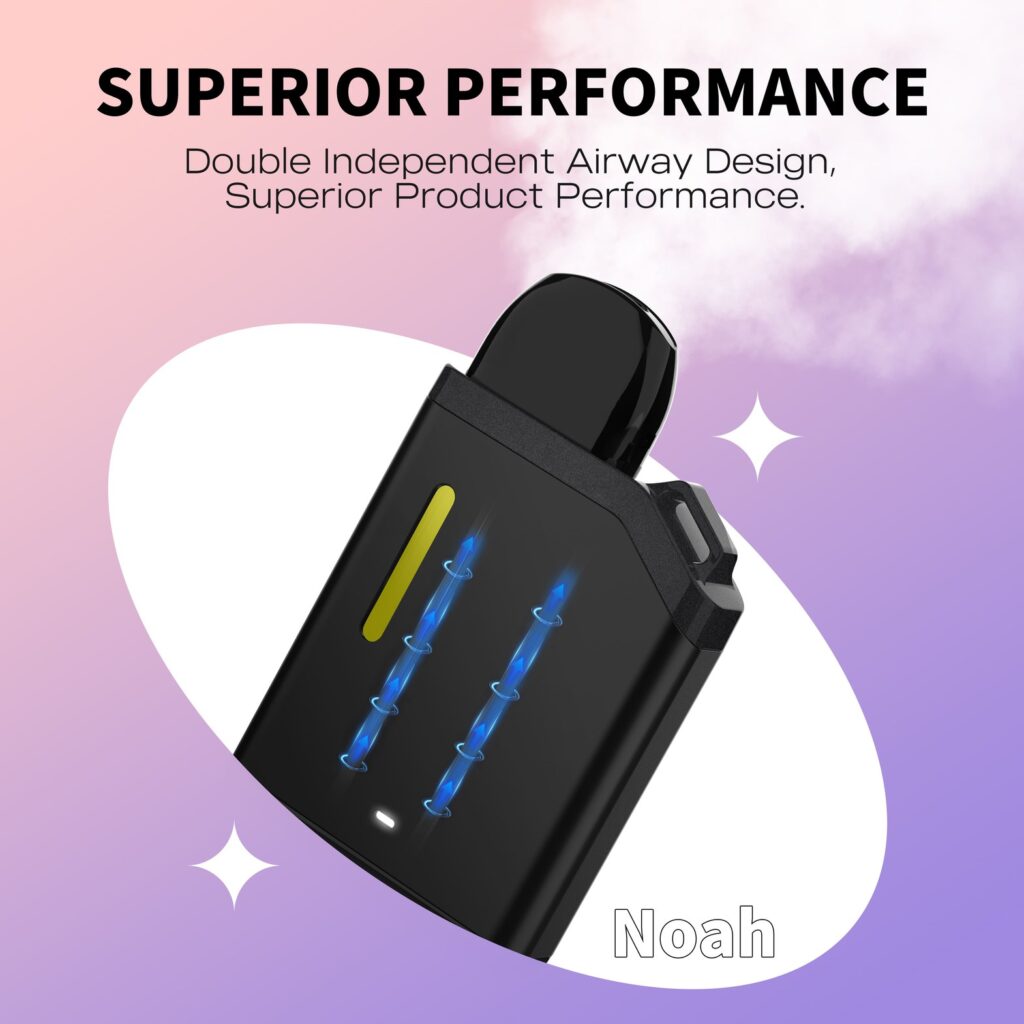 Portable and User-friendly Design
Additionally, Noah has a lightweight, user-friendly design that makes it simple to carry. It may easily fit in a pocket or bag due to its compact and lightweight form factor. By hanging a vape on the neck with the lanyard, a vape is easier to use when wanted because it is constantly within reach and easily accessible. Hanging a vape on the neck can help prevent it from getting lost or damaged, particularly if you have a habit of misplacing or dropping your vape. Some people believe that hanging a vape on the neck can be a stylish and chic accessory, especially with a well-made lanyard.
The device is ergonomically designed to fit comfortably in the hand, making it easy to hold and use. It features a draw-activated system, eliminating the need for buttons to press to start vaping. This makes it an ideal choice for vapers who prefer a more natural and intuitive vaping experience.
Ceramic Heating Technology
To deliver a reliable and smooth vaping experience, Noah utilizes a ceramic coil. The ceramic coil is known for its durability, which means that users can expect a longer lifespan from their device. Additionally, the ceramic coil contributes to maintaining the flavor of the e-liquid, providing customers with a superior vaping experience.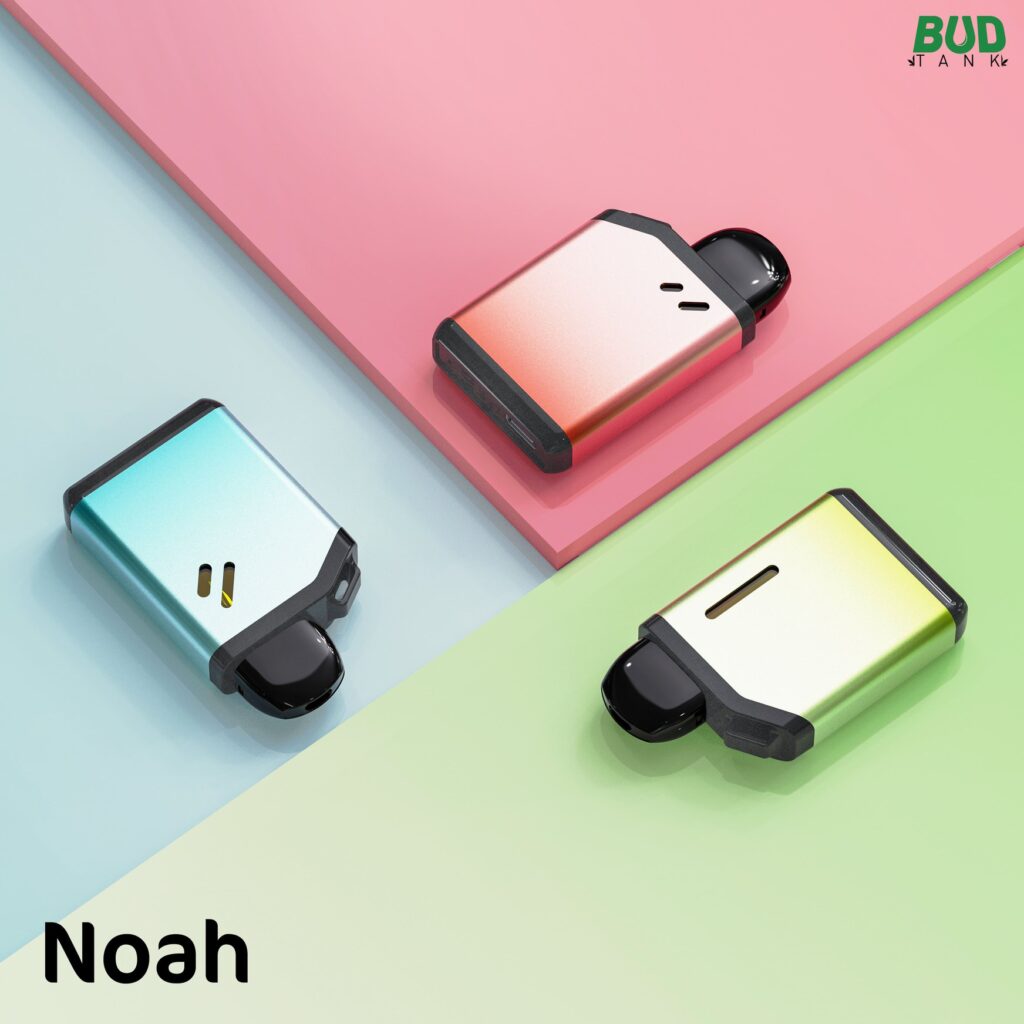 A Wider Range of Choices
Noah offers a wide range of choices. Whether you prefer a smaller 1.0ML POD for quick hits on the go, a medium-sized 2.0ML POD for longer sessions, or a larger 3.0ML POD for extended use, Noah has you covered. This versatility makes Noah an ideal choice for vapers of all experience levels.
Noah is a new innovative design that is considered a "Small Box, Superior Performance". Noah is destined to become a fan favorite in the vaping community attributed to its outstanding performance and reliability. BUDTANK is committed to meeting the diverse needs of its customers by providing customers with professional vaporization solutions and unreal vaping experiences.